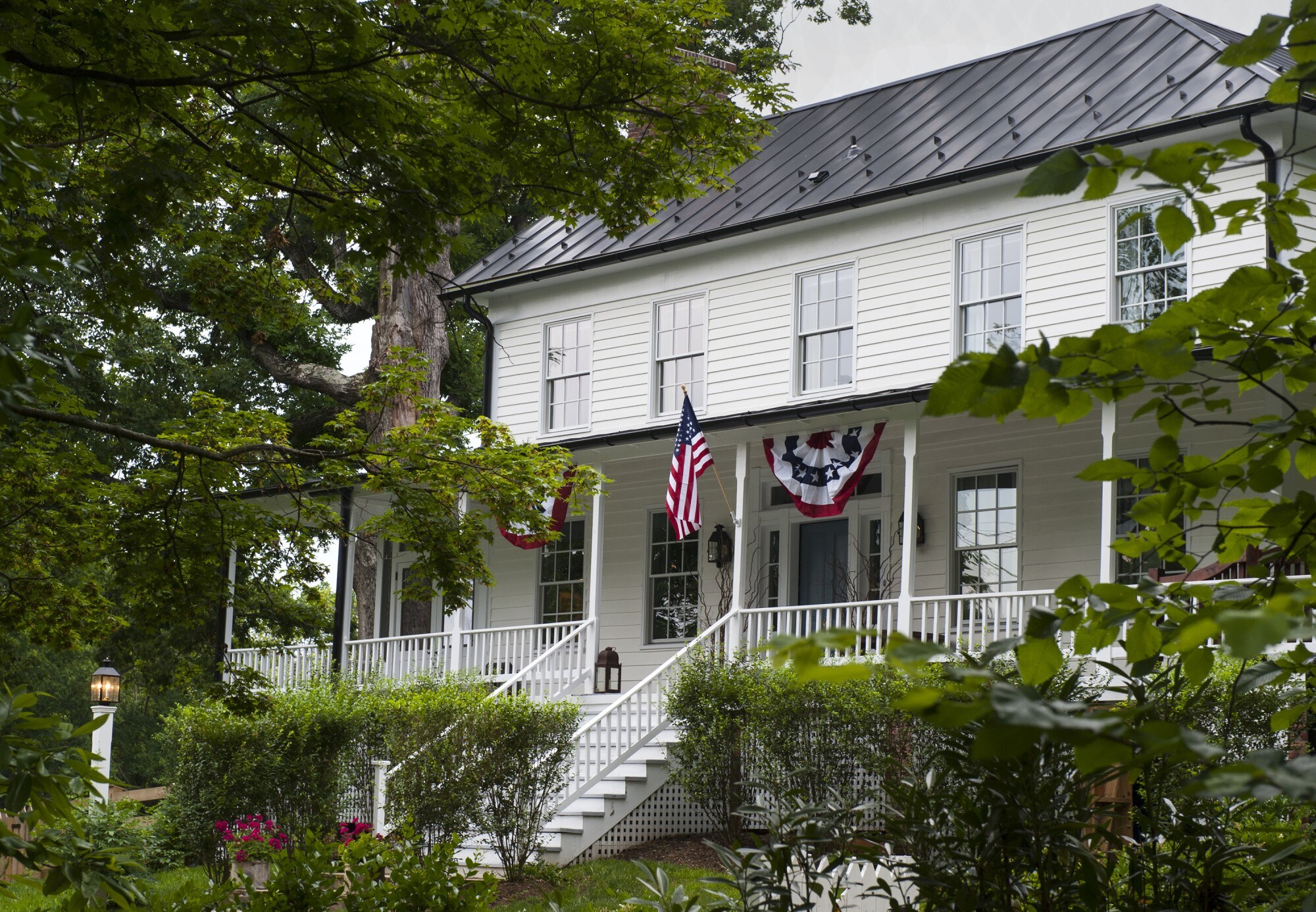 23 Sep

Restoring 'Langley Ordinary' a project of passion for builder Doug DeLuca
When Doug DeLuca rebuilt his Civil War-era home in McLean, he incorporated his love of Americana.
Doug DeLuca, a builder and developer who grew up slinging bricks and mortar as his grandfather did before him, has passions for model sailboats, state-of-the-art appliances, the history behind old houses, rescuing decaying properties and Americana "junk."
They all came together when he took on the huge project of buying and restoring a troubled building on a prime piece of land in McLean, not far from Hickory Hill, the Northern Virginia version of the Kennedy compound.
The property in question is called the "Langley Ordinary," which means that at one time it was public meetinghouse. It also functioned as the headquarters of Union Gen. George A. McCall during the Civil War and a makeshift infirmary for wounded soldiers. The building is now far from ordinary and serves as DeLuca's sprawling private residence.
"I didn't know any of the history," says DeLuca, 40. "I fell in love with the house two years before buying it. I just finished renovating my house on Dolly Madison Avenue that I said I would never sell." DeLuca spotted the property while driving by, became intrigued and hunted down the owner.
At the time, the Ordinary was owned by the Potomac School in McLean, which was considering tearing it down and using the space for auxiliary parking. "The building was neglected and hadn't been lived in for several years. It was completely mold-ridden with water coming through the roof," says DeLuca.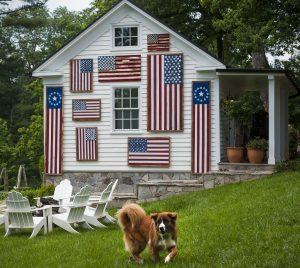 During his walk-through, DeLuca found himself straightening and organizing boxes. His interest in the troubled property vexed business partner Matt Bronczek, 31, who says, "the house was in terrible shape and with all due respect, I thought the idea of buying it was more than a bit crazy." DeLuca persisted, crunched numbers and found money to buy the house and two acres of land for $1.4 million.
Three days before closing on the property, an oak tree whose trunk measured seven feet in diameter fell onto the house, smashing through the second story of the structure. "If we were waiting for a sign from God, that may have been it," says Bronczek.
According to Carole Herrick of the McLean Historical Society, the house was built in 1842 as a "drover's rest."
"It was a place to park livestock and wagons before crossing Chain Bridge and heading into Georgetown," says Herrick. The building also served as the home of George Walter, the architect who designed the original home at Hickory Hill.
Bringing the building back into the contemporary was a major undertaking. The first step was opening up the walls. "I wanted to get the weight off the frame of the house, so we began removing all the horsehair plaster from the interior walls," says DeLuca.
The plumbing, electrical and mechanical systems were replaced. DeLuca extended the existing wraparound porch and added a guesthouse and a three-car "carriage house." He reconfigured the interior of the Ordinary and its outbuildings into a six-bedroom, six-bathroom estate complete with an orchard and garden that is currently growing 12 kinds of vegetables and seven varieties of tomatoes. "We always had gardens as a kid and I wanted the house to be as self-sufficient as possible," says DeLuca. The renovation lasted 19 months and burned through more than $1 million.
Although DeLuca has taken on major renovations before, the Ordinary is designated as a historic property, and his concepts for updating the home had to be approved by the Architectural Review Board of Fairfax County. "I was allowed to do things like change the windows, but they had to be historically correct windows," says DeLuca. "Working with [board members] transformed me as a builder. I met with them six times and it was a challenge to push past the creative envelope to bring an antique house up to date."
To keep the house in historical context, DeLuca nixed modern cladding in favor of wood siding bought from a family business in Indiana. The original flooring was kept in place and refinished wherever possible. Artifacts found during the reconstruction include the names of Civil War soldiers scratched onto the walls upstairs in the spaces used as hospital rooms.
The completed renovation reveals a well-appointed kitchen with a showroom full of modern Viking appliances served by a chunky, oversize harvest table. The ceilings are high, the beams are exposed, and the custom cabinets include windowed display space above. In the living areas, fixtures, furniture and fabrics were dialed back to a simpler time as DeLuca relied on his love of the past for design direction.
DeLuca is a ravenous collector of traditional Americana. Flags, art, books, signage and even a fortuneteller's booth that looks like it was plucked from a turn-of-the-century county fair contribute to the decor. Before starting his construction business, Federal Stone and Brick, DeLuca worked for Ralph Lauren for two years as a sales associate in New York. He considers Mary Randolph Carter, a creative director for Lauren and an author, as a mentor.
Carter has written six books about her love of "junk" and old things. She's working on her seventh, titled "Never Stop to Think, Do I Have a Place for This?" and plans to include pictures of DeLuca's guesthouse — which she calls a "boathouse" — in the pages. "Doug and I are kindred spirits," says Carter, 65. "When he took me into the boathouse I saw the passion and joy in his face. He told me about going to the sailboat pond in Central Park as a child and that he couldn't afford a model boat, but somebody gave him one as a present when he was an adult."
It's easy to get caught up in the romance of decorating a guesthouse to resemble a boathouse, which seems to be a pattern with the buyers of historic homes. Gary Gestson, 61, used to be an art dealer, but in 2002 he became a real estate agent for Long and Foster and started specializing in historic homes. "Buyers of historic homes are looking for a particular experience by buying into a particular lifestyle. They will spend a year or two looking for a property and are likely to own it for 15 to 20 years as opposed to average of three to five," he says.
Gestson considers the Washington area to be a rich hunting ground for those drawn to old buildings, but counsels caution about buying an old home with the hope of getting it listed on the National Register of Historic Places, which can make it eligible for tax credits.
"Current historic restrictions make it very hard to get onto the register," he says. He also has views on the heavy weight of responsibility for maintaining a home's legacy. "Historic home owners are only stewards and have an obligation to history which requires a healthy dose of passion," he says.
For DeLuca, that was the easy part of the equation.
"Historic homes are living textbooks," says DeLuca, who recently won approval to subdivide the land and build another house. "As soon as I walked in there it felt like home, and it's very rare that I get that feeling."
Orignal story from Washington Post  https://www.washingtonpost.com/realestate/restoring-langley-ordinary-a-project-of-passion-for-builder-doug-deluca/2013/06/27/224ea0f0-da94-11e2-9df4-895344c13c30_story.html